Thursday January 21, 2021
Washington News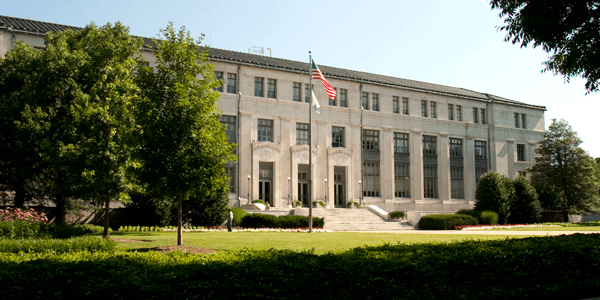 IRS Sends Stimulus Payments
The IRS has commenced distribution of the Coronavirus Aid, Relief, and Economic Security (CARES) Act stimulus checks. Millions of Americans have received direct deposits, but many others are awaiting their payments. With economic downturn due to COVID–19, there are great needs throughout the nation.

The stimulus payments are $1,200 to single filers and $2,400 to married couples filing jointly. There is also a payment of $500 per qualifying child. A couple with four children could receive $4,400. The stimulus payments are phased out for individuals with incomes from $75,000 to $99,000 and married couples with incomes from $150,000 to $198,000.

Direct deposits will continue to be made to the estimated 80 million Americans who filed electronic tax returns or receive Social Security checks through bank direct deposits. In May, the IRS will issue paper checks for all other qualified recipients. Distribution of the paper checks may require four to ten weeks.

The IRS website has a new tool to track your stimulus check. You can use the "Get My Payment" tool on IRS.gov to track your stimulus check.

Government officials urge consumers to be on guard for scammers. With billions of federal dollars being sent to millions of Americans, scammers will be attempting to steal stimulus checks.

North Carolina Attorney General Joshua Stein stated, "With 100% certainty, I know when the checks get mailed, the scammers will come to try to steal your money. People just need to be careful and skeptical."

A common scam is "spoofing" over the phone. A scammer calls individuals on their cell phones and claims to be from their bank. The Caller ID phone number may even appear to be from the bank. The scammer explains that he or she is helping to expedite distribution of the victim's stimulus check. In order to promptly receive the check, the victim is asked to state his or her bank debit card number, the expiration date and the three-digit security code. The scammer then uses this data to steal funds from the victim's bank account, including the stimulus check.

Lori Hodges is Vice President of North America Risk at Visa. She stated, "Your bank or credit union is not going to call and ask for personal pieces of information. They already have it. When you call them, they authenticate you."

IRS Commissioner Chuck Rettig also warned individuals to watch out for scams. He stated, "The IRS is not going to call you asking to verify or provide your financial information so you can get an economic impact payment or your refund faster."

Editor's Note: With millions of unemployed Americans, the stimulus checks are a welcome and immediate relief. Even those Americans who have savings and other assets will appreciate their stimulus check. Some loyal donors who have good reserves may decide to help others at this important time by giving their stimulus check to a favorite charity.

Published April 17, 2020
Previous Articles
CARES Act Benefits for Individuals and Businesses
CARES Act Rebate Checks to Start Week of April 13
CARES Act - Checks to Individuals
Coronavirus Rebate Checks Proposed