Creating A Legacy of Giving Back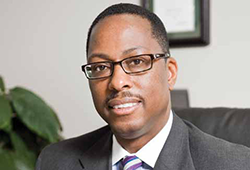 Isabelle Samuel Tate Endowed Scholarship Fund
Her dream was to be an elementary teacher, but with only a sixth-grade education, that wasn't to be. For 45 years, Isabelle Samuel Tate worked in a factory, saving as much as she could and, one by one, helping ensure that her two grandchildren, plus numerous great-nieces and nephews, got the education she knew was so important.

To honor the memory of their very special grandmother, Stephanie Porter '82 and her brother Elliott Lemon '83 established a scholarship in 2004 to benefit early education majors.

"We were the first in our family to go to college, and we would never have been able to afford it without her help," said Elliott, a Business Administration major who went on to get his MBA from Wake Forest University and is now a financial advisor in Charlotte.

"Our grandmother was never able to be a teacher," said Stephanie, a Business Administration major with a Computer Science minor who is now a corporate systems administrator in Greensboro. "But she touched so many lives with her commitment to education. "Now, through this scholarship fund, that legacy will continue."