Many Receive A Second Chance for Success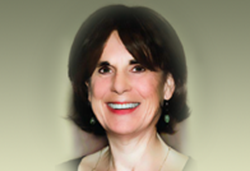 The phone call caught the young man completely by surprise. The caller was from Winston-Salem State, and the question was straight-forward: "We know you had to leave school before graduating, with just one semester left. If funds were available to pay 90% of your tuition for that remaining semester, would you come back and finish?" His answer: an enthusiastic yes.

That phone call took place last fall, and the young man returned to school in January, continuing to work while he finished his remaining courses. In May, he walked proudly forward to accept his diploma and is now attending graduate school at Howard University.

Thanks to a new initiative called Second Chance Scholars, he and four summer graduates became the first in what will hopefully be a long list of students who return to WSSU to complete their degrees.

Initial funding was provided by individuals in the Winston-Salem community who heard Michelle Cook, Vice Chancellor for University Advancement, express a heartfelt wish that such a program could be started.

Among them was Carol Connolly, a senior faculty member at the Center for Creative Leadership, who specializes in leadership training and coaching. "I remember my own college days and how confusing it was to need help and not know how to access it. I wouldn't want my child-or anyone's child-to be in that position, to have worked so hard and be so close to getting their degree and absolutely just run out of money.

"I decided this was an investment I wanted to make. It directly impacts a student's earnings potential and opportunities for long-term success. Another donor stepped forward, and the result was a highly successful pilot. Hopefully, alumni and other friends of WSSU will ensure that this is an ongoing initiative."