Monday December 11, 2023
Washington News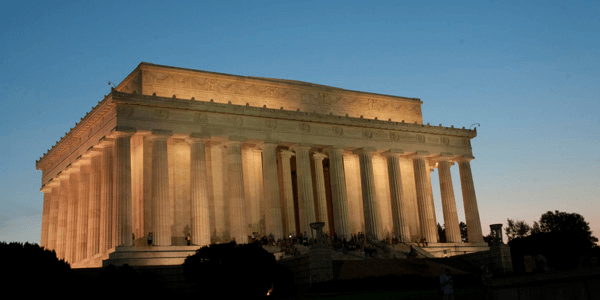 IRS Promises Full Staff at Taxpayer Assistance Centers
The IRS Wage and Investment Division published a press release on November 9 to announce the IRS will hire 700 workers to fully staff Taxpayer Assistance Centers (TACs). IRS Wage and Investment Commissioner, Ken Corbin, stated, "We are working to have more than 270 walk-in sites properly staffed to provide the help taxpayers need and deserve. This will be the first time in a decade our walk-in sites will be fully staffed."

The new individual taxpayer advisory specialists will be available to assist taxpayers with face-to-face assistance. The new jobs are promised to have "highly competitive pay and benefits, including on-the-job training, opportunities for advancement, health and life insurance and a federal retirement."

The IRS has already used the special hiring authority to expand the number of customer service representatives by 4,000. The agency has permission to hire up to 10,000 new customer service representatives by the end of 2023.

Edward S. Karl, a representative of the American Institute of CPAs, explained, "The idea that they are hiring more people is terrific. The more they get in place, the better it will be for taxpayers and for practitioners."

The new acting Commissioner of the IRS, Douglas O'Donnell, indicated that the primary focus during his interim tenure will be to improve taxpayer service. O'Donnell stated, "We are working across the enterprise to understand what we can do better and more efficiently, more quickly, to improve service to everyone that we interact with."

A former acting Commissioner of the IRS, David Kautter, agreed that increasing the staff would be helpful for taxpayers. Kautter noted, "Staffing these centers and focusing on taxpayer assistance will do a lot for the tax system itself, a lot for taxpayer attitudes, and it is the right thing to do in any event." Kautter noted that the IRS will also eventually increase taxpayer enforcement, but it is important to address the frustration taxpayers and tax practitioners have with the IRS at this time.

Nina Olson was the National Taxpayer Advocate from 2001 to 2019. She hopes that the "full staff" promise will be fulfilled. Olson stated, "Now what we need to see is the IRS expand the issues and matters taxpayers can resolve at a TAC, but the hiring is excellent."

Published November 11, 2022
Previous Articles
IRS Hires 4,000 Phone Representatives
Increased Standard Deduction May Save Taxes